| | |
| --- | --- |
| | Mozart and spatial-temporal reasoning |

Complexity level:
8
Project cost ($):
30
Time required:
84 days to prepare, 10 days for the science project experiment
Material availability:
Hamsters are required for this experiment
Safety concerns:
Wear gloves when handling the hamsters to prevent injury.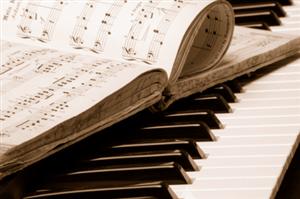 Abstract
This science fair project was performed to ascertain if listening to Mozart helps to improve spatial-temporal reasoning and if so, how lasting is this effect. The science project experiment involved hamsters that were made to listen to Mozart for 12 weeks.
Hypothesis
Hamsters exposed to Mozart's music are able to complete a maze more quickly.
Background
Mozart Effect

Listening to recordings of performances of Mozart's musical pieces is believed to enhance and boost brain power, especially spatial-temporal reasoning. The theory is that it helps to stimulate and enhance our mental capacities. This result of mental enhancement, after listening to Mozart, is known as the "Mozart Effect".

The Mozart Effect was first discovered about 20 years ago by neuro-biologist Gordon Shaw at the University of California. Their experiments showed that people who listened to Mozart scored better results at IQ tests. However, the experiment has been criticized because other researchers were not able to reproduce the same results. Despite the criticism, listening to Mozart is believed to help patients with Alzheimer's disease and numerous tests have been conducted to prove that it also helps mice solve mazes more quickly!

Neuro-biologists Mark Bodner and Gordon Shaw conducted other experiments using magnetic resonance imaging (MRI) at the University of California. The MRI imaging showed that most types of music stimulate the auditory cortex and sometimes the part of the brain associated with emotion. However, when Mozart was played, the entire cortex was stimulated including areas of the brain associated with vision, motor coordination and higher-thought processing.
Scientific Terms
Spatial temporal reasoning, Mozart Effect, neurobiologist, magnetic resonance imaging (MRI)
Materials
The materials required for this science fair project:
- 6 hamsters
- 1 packet of sunflower seeds
- Cardboards or old carton boxes (quantity as required to make the maze)
- 1 pair of scissors
- 1 roll of duct tape
- 1 bottle of glue
- 1 stopwatch
- 1meter-long ruler
Procedure
1. For this science fair project, the independent variable is whether the hamsters were exposed to Mozart's music or not. The dependent variable was the time taken for the hamster to complete the maze. This as determined using a stopwatch. The constants (control variables) were the recordings of the music pieces used, the size and type of maze, how hungry the hamsters were, and the type of food used.

2. A maze approximately the size of 400mm x 640mm was made using cardboard, glue and masking tape. The height of the walls of the maze was at least 250mm in order to prevent the hamsters from jumping out. See figure 1 for an example of the maze.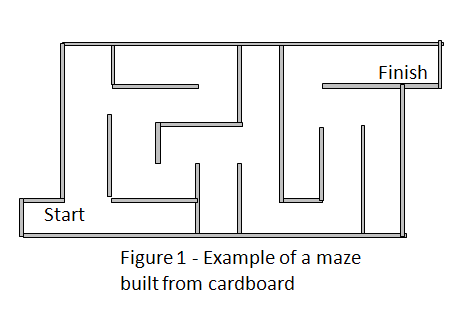 3. Once the maze as completed, it was left outdoors for 2 days, in order for the smell of the glue to dissipate. This is because hamsters depend on their sense of smell to find food and the smell of the glue could have been a distraction.

4. The hamsters were divided into 2 groups of 3 hamsters each. The hamsters in group 1 were made to listen to Mozart for 12 weeks (84 days) and the hamsters in group 2 did not listen to any music.

5. After the 12 weeks, the hamsters were made to run through the maze and the time taken wasrecorded. For the first 5 days, the hamsters in group 1 continued to listen to Mozart and for the last 5 days, they did not.

6. A sunflower seed was placed at the end of the maze. The hamsters were dropped at the start of the maze one at a time. The time taken by each hamster to find the sunflower seed was recorded.

7. Procedure 6 is repeated for 10 days, once a day and all the timings are recorded in the table.
Observation
The hamsters that listened to Mozart were able to solve the maze more quickly than the hamsters that were not made to listen to any music.
Hamster

Mozart affect on hamsters running in maze (seconds)

1(Mozart)

2(Mozart)

3(Mozart)

4(Mozart)

5(Mozart)

6(none)

7(none)

8(none)

9(none)

10(none)

Mozart 1

42

36

31

26

22

19

18

17

17

16

Mozart 2

44

39

34

30

26

24

20

20

19

18

Mozart 3

41

35

30

24

20

18

16

16

16

15

Normal 1

48

44

41

37

34

33

28

28

26

25

Normal 2

52

48

44

41

38

35

30

30

28

27

Normal 3

47

42

38

35

32

29

26

26

25

24
Conclusion
Our hypothesis has been proven to be true. The hamsters that were exposed to Mozart's music were able to complete the maze more quickly.

Children who are exposed to music at an early age have been found to possess superior learning capabilities. Music stimulates the children's minds and helps them learn more quickly. This is apparent, when youngsters find it easier to memorize song lyrics than school subjects such as history and geography. Music should there be included in our school's curriculum to improve our kid's learning abilities!
Also consider
This science fair project could perhaps be repeated with different kinds of music like pop, rock or heavy metal. Or what about other classical composers like Bach, Chopin or Mendelssohn? Would their music be as stimulating as Mozart's?

How would our results differ, if the hamsters were substituted with white mice?
References
Mozart Effect - http://en.wikipedia.org/wiki/Mozart_effect

Can music help enhance learning ability? - http://www.associatedcontent.com/article/58241/can_music_help_enhance_learning_ability.html?cat=33

The Mozart Effect - http://www.fortunecity.com/emachines/e11/86/mozart.html
Videos