The Abstract
Many science fairs require that you prepare an abstract of your final report. Once you've completed your final report, preparing the abstract should be very easy. The abstract should be short and precise, often limited to 200 - 250 words (depending on the rules of your science fair).
Where will the abstract appear? It will appear on your display board, and it is often included at the beginning of your final report.
Typically, abstracts consist of the following sections: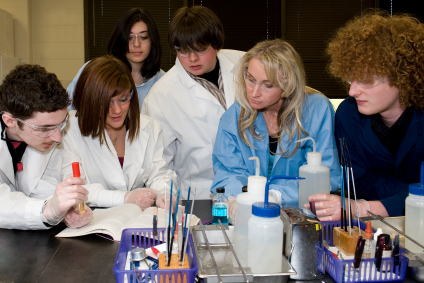 Objectives
This is where you will describe the problem that you are trying to solve or the purpose of your science project. This is where you can also set out your hypothesis.
Method and procedure
Summarize the methodology/procedure for your experiment and provide a brief explanation of the materials used. You should not go into details (eg. dimensions of materials and where they were obtained from etc.)
Results
Summarize the results of your experiment here. Do not include graphs and charts. State the final outcome of your experiment.
Conclusion
Here's where you will provide a brief statement of whether you met your objectives/whether your hypothesis was proved/disproved.
Copyright (C) 2014 All Science Fair Projects.com All Rights Reserved. Site
| | | | | | | | |