The results show that oak wood and maple wood causes the temperature of the water in the beaker to increase faster as compared to cedar wood and pinewood.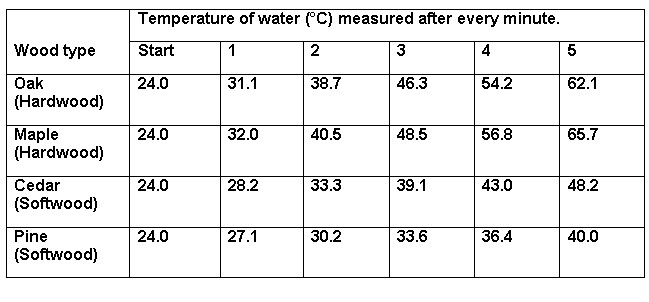 Oak wood and maple wood are hard woods whereas cedar wood and pine wood are soft woods.
Use the graph below to plot the results.