| | |
| --- | --- |
| Complexity level: | 8 |
| Project cost ($): | 30 |
| Time required: | 1 hour to prepare, 2 days for the science project experiment |
| Material availability: | Access to basic laboratory equipment required. |
| Safety concerns: | Handle hot plates carefully |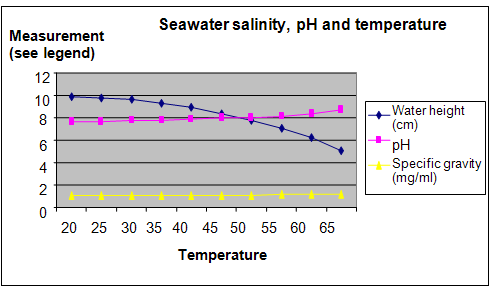 Related videos
Hey there! Here are some awesome videos about this science project that we think you'll really like. They're not only super fun, but they'll also help you learn more about the science behind the project. So sit back, relax, and get ready to have some fun!!
As a marine biologist in the Maldives explains, rising ocean temperatures have far-reaching consequences for our precious marine ecosystems. This includes the devastating effects on coral reefs, changes in wave patterns, increased erosion, and the survival of various ocean species. It's a heartbreaking reality that we must take action to address before it's too late.
National Geographic's video brings attention to the global coral crisis, revealing the heart-wrenching reality of the devastating effects caused by rising ocean temperatures - just one of the many far-reaching impacts of climate change. This serves as a critical reminder of the urgent need to protect our planet's delicate ecosystems.